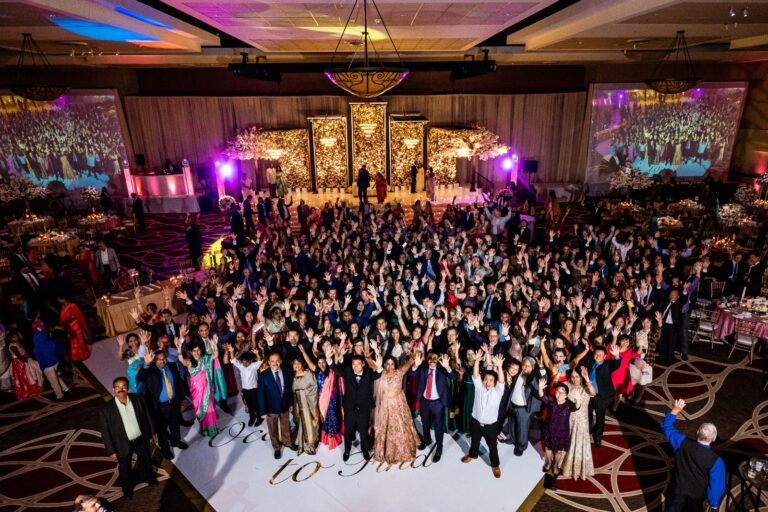 WE promise you nothing less than the very best
We are the South Asian wedding specialist. Your wedding day is one of the most important days of your life. We will meet the Bride and Groom to discuss your wants and needs for the SPECIAL DAY. We work closely with you to ensure everything is perfect. When you hire DJ Mavi, you don't just hire a DJ for your wedding, you will have access to us anytime from the initial phone call to your last dance, and we will be here for you.
Trust us with your wedding
Our Clients Believe in Us
Here Is What They Are Saying
"Justin and I had our wedding this past October at the Hyatt downtown in Columbus, Ohio and DJ Mavi and his team were there for our sangeet, baraat, wedding and reception celebration. Everyone had so much fun and we could not have had a better experience. The team exceeded expectations in all aspects. My parents were very so happy with how the cloud effect and pyros came together. They kept the whole crowd entertained throughout the whole event. I also appreciated DJ Mavi playing the Ohio State song!!!"
"DJ Mavi and team honestly made our wedding weekend unforgettable. He was our DJ for all events of the wedding including the sangeet, ceremony, baraat, and reception. He is incredibly easy to get along with and open minded. In addition, he offered great suggestions for the overall flow of the events given his experience in the field. He did a fantastic job with lighting, played amazing music for each event, was able to accurately gage crowd response, and basically kept the party going all night. In my opinion, a great DJ is one of the most important investments in any wedding and I cannot recommend him enough!"
"VERY highly recommend DJ Mavi. Him and his crew go out of their way to make all of your events stress free and unforgettable for all of your guests. He can easily be reached at any time of the day to answer any questions leading up to your event which is always a plus. We had DJ Mavi for our Sangeet, Baraat, Wedding Ceremony, Cocktail hour, and Reception. Each event he had a unique mix of music and truly did create an environment that was a blast for everyone. He can tailor the vibe of the party and music to your tastes. Not only this, but his lighting and cinematics were incredible. I have gotten countless comments on how great our DJ was and his contact information. If you are still looking for a DJ for your event, look no further than DJ Mavi and you will never regret it! Thanks again DJ Mavi!"
"My wife and I had DJ Mavi Productions for our garba, baraata, wedding and reception and we were not disappointed at all! Dalbir and his team did an amazing job for all events and they rocked the crowd! Great personalities, great music selection, great set up and most of all great entertainment! Dalbir worked with us to ensure he wasn't missing anything and we were completely satisfied. He will cater to all of your needs. I highly reocmmend DJ Mavi Productions for any event! 5 stars for sure!"
"DJ Mavi rocked our reception! The lighting and music were great! My husband & his brother are DJ's & rarely do they appreciate another - but they raved about him! Everyone had an amazing time - the whole night went really smooth & we didn't want to stop the party! The value & service were amazing. He was a great professional & never did we have a problem!"
Have the time of your life